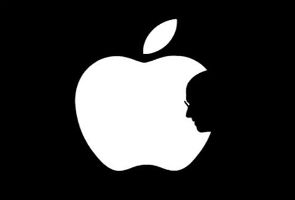 A week ago it was all over the news. Steve Jobs had died of pancreatic cancer. The world had lost a genius. A cultural titan of innovation had passed away.
Jobs founded Apple Inc. with his partner, Steve Wozniak, in 1977, and ran it out of his garage in the early days of the company. Though Apple exploded onto the scene over the next eight years, ironically Jobs was forced to resign in 1985 by the company's board. Apple floundered and declined until he was asked to return in 1997. The rest, as they say, is history. What seemed like an insurmountable task of taking back the techie landscape by eclipsing Microsoft and Bill Gates was done slowly but surely with mind-blowing creativity, savvy, and visionary leadership in a little over a decade. The iPod, iPhone, and iPad made the once-dominant Microsoft look as hip as your dad wearing Ocean Pacific corduroy shorts to a church picnic in the 1990s.
But how's a Christian to view a man like Steve Jobs? Two things immediately popped into my mind last week. The first was his leadership. As a young leader myself, I've been trying to study great leaders and learn what I can from both their successes and failures. One of the books I picked up again - that I'd read as a student-leader in college - was John Maxwell's 21 Irrefutable Laws of Leadership. As I was reading it last year, one particular section jumped off the pages. It reads:
In its glory days, Apple had sold 14.6 percent of all personal computers in the United States. By 1997, sales were depressed to 3.5 percent. That was when Apple again looked to the leadership of its original founder, Steve Jobs, for help. The failing company believed he could save it.
Jobs intuitively reviewed the situation and immediately took action. He knew that improvement was impossible without a change in leadership, so he quickly dismissed all but two of the previous board members and installed new ones. Executive leadership also experienced positive change at his hands.
Once new leaders were in place, he looked at the company's focus. Jobs wanted to get back to the basics of what Apple had always done best: use its individuality to create products that made a difference. Jobs said, "We've reviewed the road map of new products and axed more than 70% of the projects, keeping the 30% that were gems. Plus we're adding new ones that are a whole new paradigm of looking at computers." He also sensed a problem with the company's marketing, so he fired the ad agency and held competition for the account among three firms.
Maxwell wrote this in 1998, and his words about Jobs at the tail end of the chapter struck me with chronological bite from my 21st century vantage point:
Apple looks as if it's turning around. Prior to Jobs's return, the company had posted net quarterly losses the previous year totaling more than $1 billion. However, in the first fiscal quarter of 1998, Apple finally recorded a net profit of $47 million. In the long run, it's hard to know whether the company will ever recapture its former success. But at least it now has a fighting chance.
Jobs gave Apple more than a "fighting chance." He made the company recapture and surpass its genesis of early glory and grow to dominate the market. Leadership is a gift from God. He graces this earth with remarkable men and women who have an astounding capacity to see what they want the future to be (vision), reverse-engineer a plan of how to arrive there (mission), and unite individuals of different talents around them to carry it out (leadership). One does not have to be a Christian to do this. Jobs wasn't. It's what theologians call God's
common grace
. We should praise God for such people in society. We should pray that they might come to know the One who gave them such phenomenal talents to blaze trails and lead culture(s) into new paths of productivity.
Related to the new paths Jobs's leadership forged, a second thing comes to mind regarding his life:
his ingenuity
- his "genius" - yet another evidence of the glory of God's common grace to the world through this man. Upon his death last week, some immediately put him on the hallowed level with Henry Ford, Sam Walton, and Thomas Edison - entrepreneurs, innovators, and inventors who sent Western culture and (ultimately) the globe in different civilized trajectories. Here's how
Steve Wozniak
put it:
Almost everybody who's high up in the technology business recognized that somehow he had the ability to think out new ways of doing things, not just ways to improve what we have - do a better version of something - but do it in a totally different way that the world would swing towards.
This was the imago dei - the image of God - shining through the life of Steve Jobs. God's creativity was marvelously reflected in this man who, tragically, did not know Him as Savior and Lord. Nonetheless, we can thank God for a man who reflected to us our Creator, Who invented far "cooler" things than anything "i-" (and here's the kicker) from nothing. But ever the Giver of good gifts, our God even sends us men who - even though they reject the claims of Him as Creator (Rom. 1.18ff.) and Savior (John 3.16; 14.6) - bless the creation with inventions and innovations that assist and enhance our pilgrimage on earth.
This should cause us who are gripped by the gospel to worship rightly when it comes to all things Apple, Mac, Steve Jobs, and technology. So next time you're enjoying a sermon or song on your iPod, thank the One Who created Steve. Next time you're enjoying the intuitiveness of an iMac or iPad, worship the One Who grants the gift of creativity to His creatures. And next time you're able to search the web on your iPhone, smart phone, or PC, praise Jesus for knitting Steve - and Bill - together in their mothers' wombs (Ps. 139). But thank, worship, and praise Him.
I close with a comparison of the omniscient Creator and one of His brilliant creatures on the ultimate topic: death and the afterlife.
Death is very likely the single best invention of life.
- Steve Jobs
I am the resurrection and the life. He who believes in Me will live even if he dies, and everyone who lives and believes in Me will never die. Do you believe this? - Jesus
Remember: Steve Jobs is dead. Jesus Christ is alive.
(written on my new iMac)